One year ago from this past Friday...yes...Friday the 13th (I said we should've done something scary haha), my husband and I as young hoodlums decided to embark on the adventure of a lifetime. The world may never understand the "jump ship" attitude that resulted in our sudden hitching, I'm sure many were surprised to find out that it wasn't a matter of immorality, but more so a matter of survival of the fittest. It was not how we would have planned it, but in this way we are able to

grow together and learn from each other. This has been one of the most eventful and rewarding years of my life. We've laughed, we've cried, but above all, we are learning how to love God and love each other. I'm so happy to be with the guy I set myself apart for. I love him very much, and here's to another year in the next chapter of my adventure with Derrick O'Gara! :)
Well, most of the day he had to work, so I decided to go volunteer at an assisted living home through my school. He had something planned for the evening but wouldn't tell me what it was.
Now, let me preface this a bit. I'm a northerner. I'm northern in blood, heart, and soul and I've been feeling really homesick lately! One of my most favorite things to enjoy in life are the seasons. I love the change and anticipation for new life and beauty. The beautiful colors of the fall and the shimmering snowflakes in the winter. I get so homesick for it. Especially fall, that is my favorite season. One of my favorite things about fall is enjoying a nice campy bon fire while it's chilly out. So when we both got home from the day, guess what I was surprised with? Dinner via bonfire!! We made smoked trout, asparagus, and later enjoyed some delicious s'mores. It made me feel like I was back in the north again.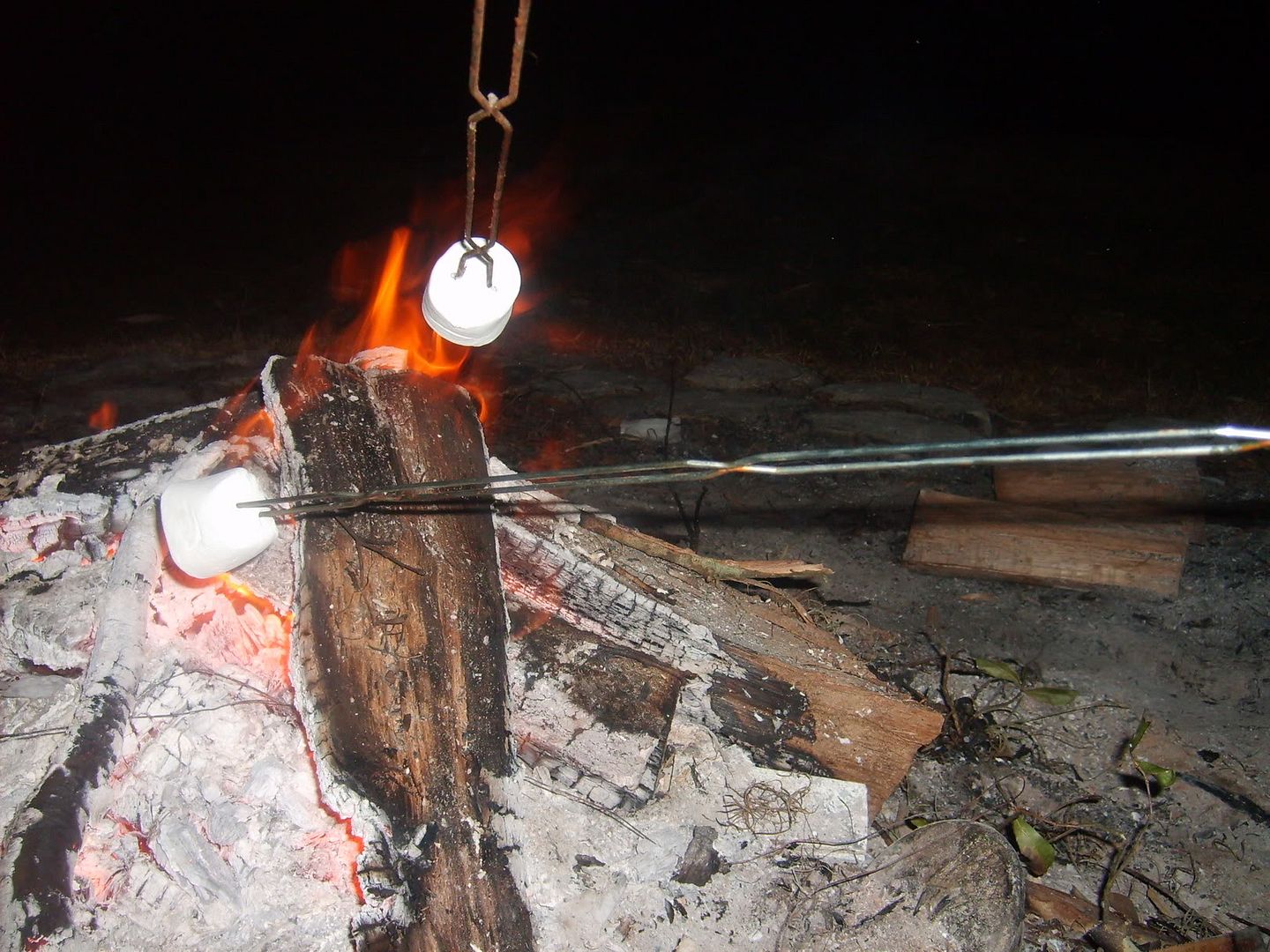 In the morning, we enjoyed breakfast at this cute little place called "The Breakfast House." It has the look and feel of a B&B, minus the lodging. And their food is amazing! The staff is always wonderful there.
After that, we went to go see the movie Joyful Noise, which neither one of us particularly liked. As a matter of fact, it was pretty terrible. Well, the music was phenomenal, but the message it was sending? This is what I learned from that movie:
1. Christians are uptight and old-school and should conform to the people around them.
2. To keep the guy's attention and keep him from hitting on other girls, you need to wear scandalous clothing and lots of makeup.
3. You can lead worship without meaning what you're singing. Just look like you're praising God. You don't need to live it.
4. The point of a Gospel music competition is not to bring God glory, but ourselves.
5. Life is about me, me, and me. Being self-absorbed and conceited is what's in style!
6. Everyone should listen to the "bad boy" because he apparently knows what's best.
.....what??? No wonder the world has this stereotypical, hostile misconception of what Christians are these days. I'm glad we saw it for the sake of knowing what message is being presented about Christians in today's world, but I wouldn't recommend this movie to a friend. You might as well just buy the soundtrack and enjoy the music.
After the movie we had dinner in the Sea Porch at the Don Cesar.
It was really beautiful, and the food was good, but I think Derrick makes a waaay better Ceviche. ;) The chefs in the back made us a special anniversary seafood appetizer.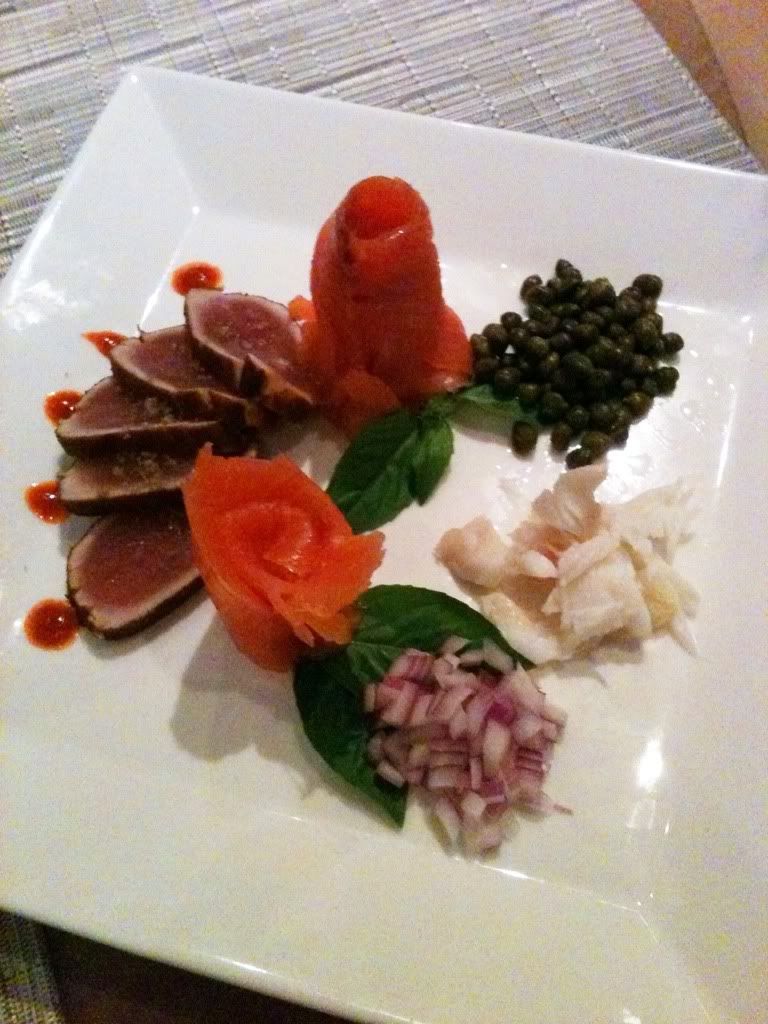 It was really delicious, and as our non-dairy dessert they made this very elaborate fruit platter for us!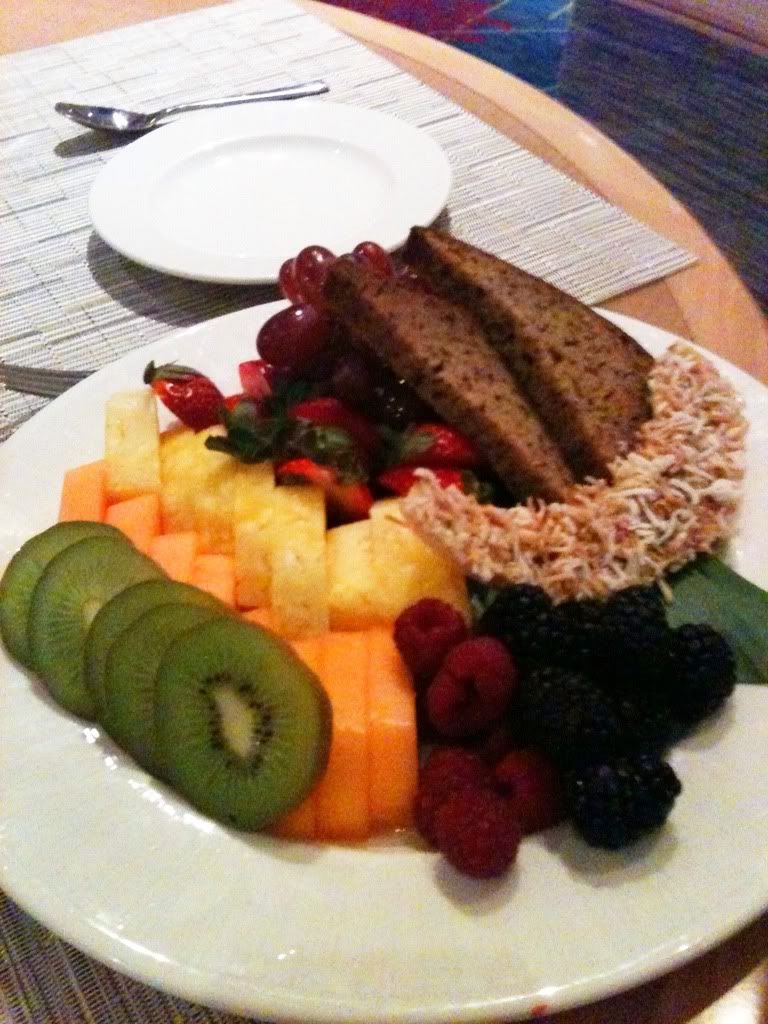 Afterwards we walked around the Don a little bit, it was a gorgeous night out. And that concluded our evening!
We had a great celebration, I can't believe how quickly time flies! :)